With employees feeling supported in their roles, engagement levels and outcomes will naturally be better, and talent will be retained at higher levels. According to a Gallup study, 54 percent of employees would leave their job for one that offers more flexible time. Organizations can better attract top talent when the option to work remotely is on the table. Giving employees the opportunity to choose where they work is a relatively "free" benefit to offer—aside from tech costs. In addition, when remote employees agree that they have the materials and technology to work from home, they are 2 times more likely to be engaged.
One in three employees would be unhappy but stay if their employer started monitoring their activity to track productivity when working from home. 43% would be dissatisfied or quit if their employer started monitoring their behavior to measure productivity when working from home. Employees would not work as hard if they were permitted to use flexible working patterns and technology, according to 22% of respondents. Eight out of ten full-time employees desire one day per week free of meetings, and 70% think that a day free of video meetings should be included in the weekly schedule.
Companies in the United States and United Kingdom are more likely to let employees work remotely 100% of the time than companies in Australia, South Africa, Brazil, and South Korea. 65% of U.S.-based tech companies and 46% of UK-based tech companies said they plan to increase their global remote workforce. 15% of employers said they will allow employees to be autonomous about how much they go into the office after the pandemic ends. If remote work is no longer an option after the pandemic, 48% of people said they would stay in their current role but would be unwilling to go the extra mile.
Weekly Newsletter
Businesses trying to attract younger workers are increasingly adopting environmentally friendly policies, including remote work. According to Cisco, the shift to remote work had a significant impact on cybersecurity policies. To grant remote workers access to files from private computers and internet connections, these policies had to be altered. Gallup data shows that a sizable percentage of employees worked away from their coworkers in some capacity more than a decade ago.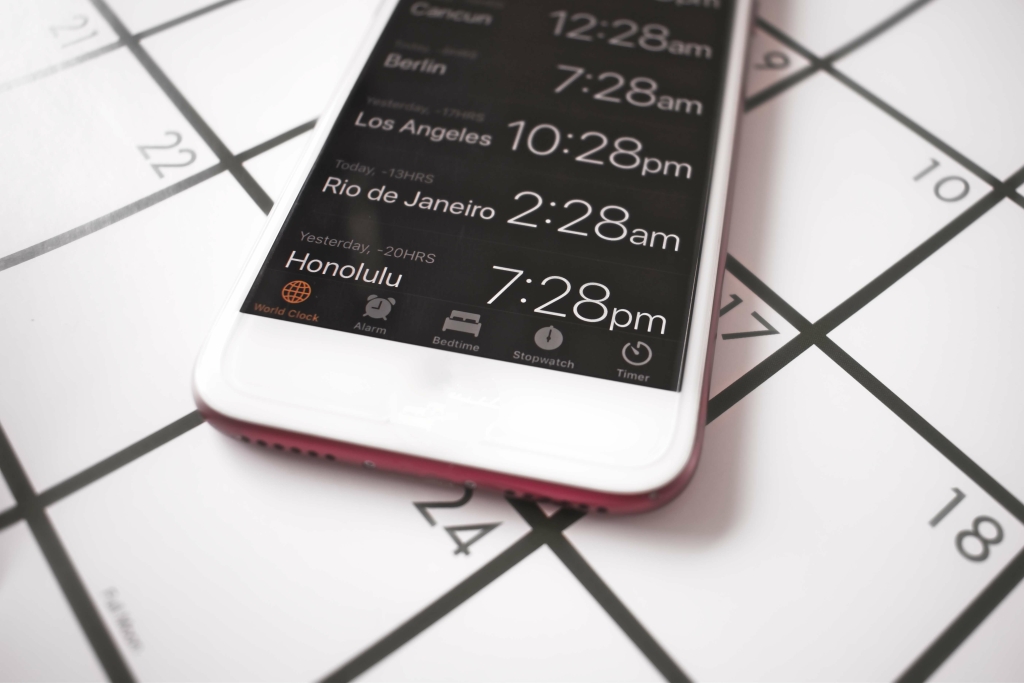 On top of this, 73% of executives in this field also feel concerned about this workforce's risk. Isn't it funny that despite the benefits remote workers bring to companies, remote work statistics such as these still exist?
Take this information and make positive changes in your organization to stay on top of workplace and remote work trends, which can help you attract and retain top talent in your industry. While many companies do not want to go fully remote, they could save an astounding amount of money each year by having their workforce go remote for at least half of their workweek. From the lower cost of office space and less turnover to increased productivity and employee engagement, companies may see drastically reduced overhead. Hearing what today's workforce wants, businesses of all sizes are reacting and adopting hybrid workforce models. A hybrid flexible schedule usually consists of one or two days per week in the office, with the rest of the time people working remotely.
In 3 Job Seekers Favor Remote Work Over A Better Job
Unfortunately, there's one telling statistic that says we've still got a ways to go in support a completely remote workforce. 84% of remote workers say they lose access to an application at least once a week, with 11% citing it as a daily occurrence.7 Remote work only works if the technology that supports it works. Here are some key remote work statistics, in the context of some of the most important questions employees and employers are asking. This kind of data shows that employees do not necessarily need managers in the same workspace to be productive. Plus, remote tools and technology give options for checking in, collaborating, and showing that deadlines are being met, so there is plenty of accountability. Two-year remote-work study and found that remote workers are more productive and use fewer sick days.

77% remote workers claim a productivity boost when working from home. The bottom line is that home-based opportunities are not just limited to the top industries mentioned here. Companies are always looking for ways to handle their businesses remotely to save money and even energy. This is one of the most interesting statistics in today's remote work arena.
Organizational Culture
Those who continue to work remotely are still largely divided by education. People with a bachelor's degree or higher are five times more likely to report working from home than those without, and are twice as likely to report working remotely than the average American. Less than 10 percent reported working remotely in April, down from more than 35 percent near the start of the pandemic. Remote workers are either "not-stressed" or "moderately stressed" during the workday. 57% more likely than non-remote workers to be satisfied with their job. The best benefit for remote workers, followed by working from any location. More than one in five employees prefer flexible work schedules so much that they would opt for fewer vacation days.
Eliminate overhead costs, such as real estate expenses and office furnishings, helping companies save big bucks.
89 percent of remote and hybrid employees say they have the technology needed to perform effectively at their homes.
Three in four employees who were working remotely exclusively or part of the time in September indicate that their employer will allow people to continue working from home on some basis.
Small companies benefit more from hiring full-time remote workers, in line with remote work trends.
53% of workers look for a good work-life balance when considering job offers.
With the increased flexibility of remote work, you would think that it would be a non-issue. Remote jobs now make up more than 15% of the total opportunities in the U.S. For results based on these samples, the margin of sampling error is ±2 percentage points at the 95% confidence level.
Build Relationships Between Senior Leaders And Remote Team Members
While some women aspire to become CEOs, others would rather stay at home to take care of their children. For most stay-at-home mothers, flexible working hours play a major role in their ability to take a job.
Just how much has remote work impacted the notion of business as usual? Here are some intriguing https://remotemode.net/ that offer a by-the-numbers look at where things stand.
Understand The Flight Risk Of Remote And Hybrid Employees
In 2019, 27% worked from home at some point, remote work statistics for the UK show. Those working in London were most likely to have worked from home and the ones between 30 and 49 years old. 45% of them reported working from home, as did 34% aged between 16 to 29, and 32% aged between 50 to 69 years.
Gallup poll found 70% of participants worked remotely at least one day a week during Covid-19 office shutdowns. McKinsey's diversity report makes the financial case for ensuring a diverse workforce. Organizations can see a 35% increase in financial performance if they're diverse. 61 million adults — roughly one in four — live with a disability, and, for many, in-person work is problematic.
10 – 77% of remote workers say they're more productive when working from home or have flexible work arrangements. 8 – 39% of employers require employees to be in the office full-time post-pandemic, but only 29% actually want to be. Remote work caters to the needs of many employees boosting work-life balance, employee engagement and performance levels. The popularity of remote work is likely to remain apparent, well after the pandemic. Adjusting to this reality is imperative to have a high-performing organization that continues to grow and succeed. Many people leaders assumed productivity and performance would plummet as employees worked remotely.
Ensure this is the case at your organization by providing needed technology to your employees.
Remote work statistics confirm that 61% of them introduced more frequent manager-employee check-ins.
For 56%, having flexibility in their workday is overwhelmingly listed as the top way workplaces can better support employees.
In the following 9 chapters, you will quickly find the 43 most important statistics relating to "Work from home & remote work".
As we navigate through the vaccination phase of the pandemic, some organizations are encouraging their employees to come back to the office. 94% of employees report feeling like their work productivity is the same or higher than before they worked remotely. With up to 92% of employees working at least one day per week remotely, the average U.S. worker works 5.8 remote workdays per month. Remote work isn't a new concept, but the COVID-19 pandemic accelerated our adoption of remote business options. This made the reality of working remotely a viable choice for organizations and employees alike. Despite this change, many industries still struggle to find the right balance between employee priorities, business goals and technological capabilities. These seven statistics show us the state of remote work for 2022 and beyond.
Nearly A Third Of Workers Choose To Work From Home At Least Some Of The Time
The vast majority of U.S. workers report they want to work remotely at least 2-3 days each week. A third of employees will choose a job that offers flexible work options over a job that is more prestigious. More than half of remote workers say they are more productive when they work from home than in an office with colleagues. They notice fewer distractions, interruptions and experience a better environment to focus.
A 2020 survey found that 56% of remote workers had been working from home for less than a year. 15% of those surveyed stated that "at my company, we can work from home as needed".
Chicago Booth Review foundnearly 6 out of 10 workers reported being more productive than expected throughout the pandemic. Respondents' productivity at home was an average of 7% higher than expected, and 40% of workers reported they were more productive at home during the pandemic than in the office.
72% of talent professionals agree that work flexibility will be essential for the future of HR and recruiting. With time, Snapchat has evolved into a full-on social network that millions of people use daily, and statistics show that its rise has no intention of slowing down. Take a look at the most important Instagram marketing statistics to help you with the best advertising approach on the platform that has been a major factor in popular culture. Commuting time was reduced by 62.4 million hours per day between March and September 2020.
This allows them to shift their focus to their performance to drive business outcomes. Organizations should prevent employees from overworking themselves to avoid burnout and maintain their engagement levels. Encourage employees remote work statistics to prioritize a healthy work-life balance to drive the best results. Ensure all employees feel supported by leadership by making a continuous effort to build upon relationships and recognize employees for their work.